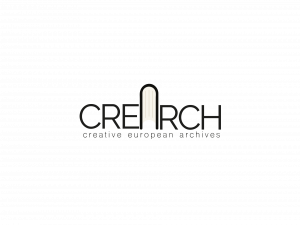 Archives enshrine records and stories that transmit a rich heritage of popular traditions and habits that are part of our European culture. CREARCH will transmit them through a creative storytelling based on visual, digital and transmedia performances, where the public will learn how European citizens developed exchanges, built shared values and created a common heritage as a consequence of migrations, trade relations and travels across borders. In an era where migrations to Europe and contacts between people are frequent, EU citizens and migrants will discover together, learn from past experiences and understand how our culture, traditions and heritage have been shaped during centuries of contacts between Europeans and between Europeans and non-Europeans. CREARCH will implement a comprehensive strategy of audience development for European historical archives that includes:
– An audience development plan finalized to reach out the non-public
– Staff training programme in audience development
– A mobile app to involve the public through a treasure hunt
– A programme of transmedia cultural performances
Expected results
a) Increased skills for the staff of archives
b) Cultural offer of archives more accessible to the non-public
c) Increased digitization through a mobile app and transmedia artistic performances
d) Make archives hubs of creative and cultural creation, community interaction and social integration
e) Reinforced cultural exchange between migrants and EU citizens
Main deliverables
– 1 training handbook
– 4 pilot courses in audience development
– 1 audience development plan
– 1 Mobile app
– Cultural programme and transmedia artistic
The main purpose of the CREARCH Project is to develop a European network of innovative cultural archives, to utilize and promote the history and memory that these archives preserve by means of interactive communication, narration in various forms, digital technology and the performing arts. The anticipated outcome of the Project is the increase in the accessibility of the archives and the attraction of the attention of a wider audience. The role of the University of the Peloponnese, in the context of the Project CREARCH, is to draw attention to significant Greek and European archives, some of which are the following: the Greek Music Archive of the Major Greek Music Library "Lilian Voudouri", housed at the 'Megaron' Athens Concert Hall, the Historical Archive of Argolis (Nafplion), and the Italian archive of Romeo Castellucci and of the Socìetas Raffaello Sanzio (Cesena).